Hi all
First time using Blynk. Have setup my cloud account and installed the app on my Android device. I've taken my ESP8266 and loaded up the Edgent_ESP8266 example and pasted my template ID and device name at the top.
I can load up the app and go to add device, click ready and it finds the AP, shows connecting then eventually a few seconds later fails with "Can't connect to the device." Unsure what to do as have updated my IDE to latest version. I'm using the Node MCU 1.0 12-E board as selected board which I believe is correct.
is it #define USE_NODE_MCU_BOARD that I should be un-commenting?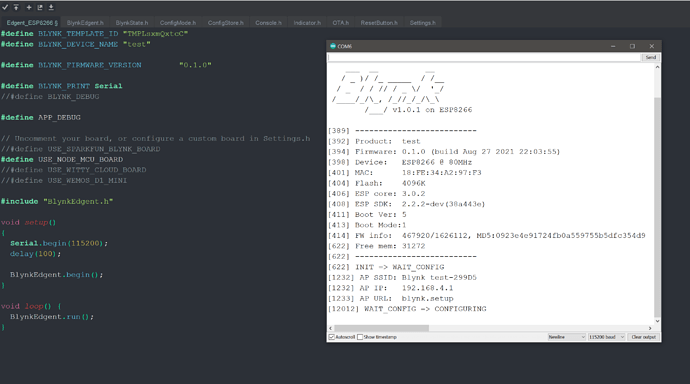 Cheers!