Update Feb 24th 2020
Releases v1.0.8

Why this version
Fix AP-staying-open bug. Thanks to chriskio to report.
Add clearConfigData() to enable forcing into ConfigPortal Mode when necessary
Update Mar 12th 2020
Releases v1.0.9
Why this version
Enhance Config Portal GUI.
How to use Config Portal
First, connect your (PC, Laptop, Tablet, phone, etc.) WiFi to Config Portal AP, then enter the WiFi password :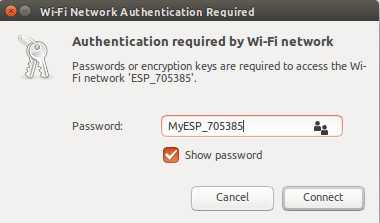 After you connected, please, go to http://192.168.4.1 or the configured AP IP. The Config Portal screen will appear: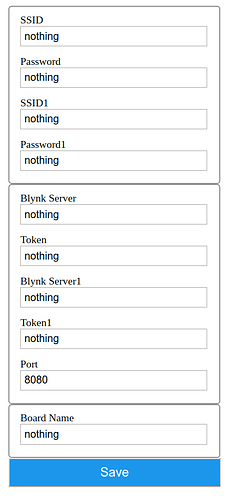 Enter your WiFi and Blynk Credentials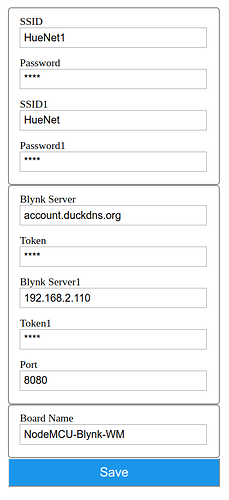 Then click Save. The system will auto-restart. You will see the board's built-in LED turned OFF. That means, it's already connected to your Blynk server successfully.