All the links for the Documentation, Help Center and Sketch Builder are at the top of this page… you may need to scroll up to see them.
here is a link for that info…
Virtual pins are virtual

and are meant to transfer information between the App and the sketch, not part of the physical GPIO.
Note, when programming ESP boards with Arduino IDE you do NOT normally use the silkscreened pin designations, rather you would use the Arduino pin designations.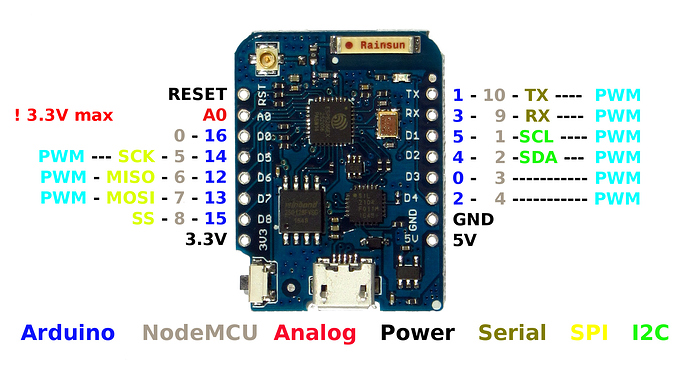 ---