I can not using subdomain for local server on blynk app.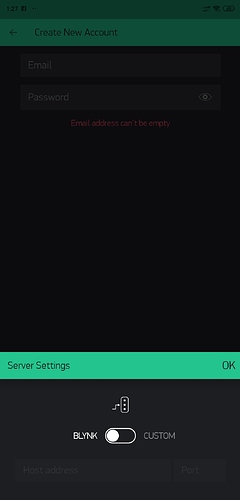 My settings for host address will be lost if enter "blynk" as subdomain.
If i enter "blynk.mydomain.com" and press OK, blynk app will be lost my settings for host address. However, if i enter "blynkd.mydomain.com" (anything but not subdomain "blynk") and press OK, it's fine.
I think it's a bug. Please reply. Thanks.