Hi Blynkers!
I guess I know the answer… but… Are you going to develop something for smartwatches (Android Wear)?
Thanks!
Hi,
Any ideas on a functionality that could be useful on Android Wear watches?
Hi @BlynkAndroidDev,
Good to know you are asking about it…

You can see below some ideas… the Android Wear would be like the Android dashboard but smaller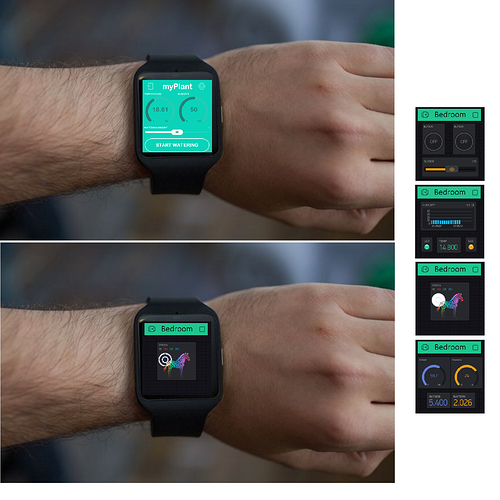 Do you like it??
Kind regards
@psoro like it! Hope some day we will do it.
I hope this will be a feature in the near future and be available for local blynk server. Because the dashboard widgets are also disabled for local server.
Just bumping this, would enjoy functionality like this for my wearable.
Or maybe I missed something and it's out there somewhere…
There's this for the Samsung Gear watches, but that's all I'm aware of:

Pete.